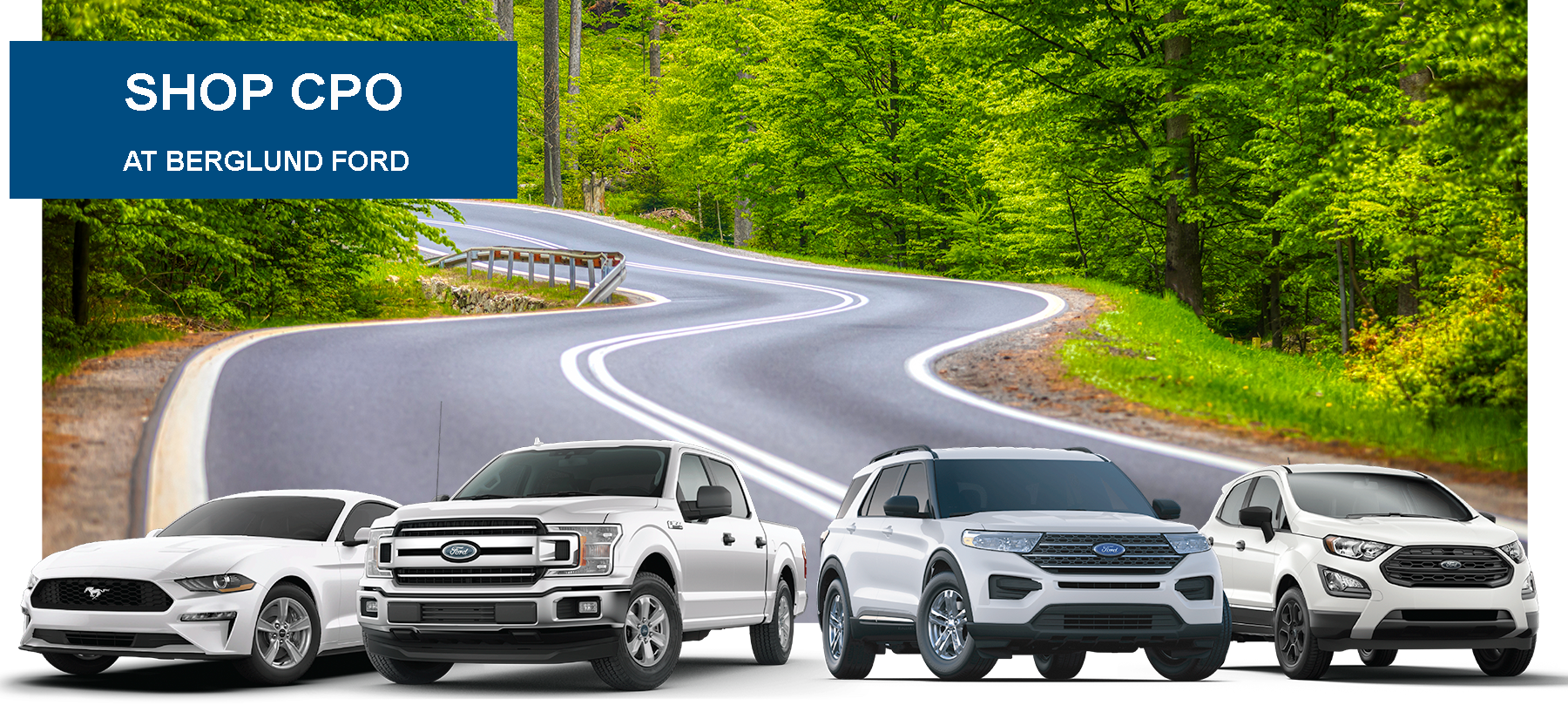 Certified Pre-owned Cars in Salem, VA
Shopping for a vehicle can be a challenging and stressful task. This is also one of the biggest purchases you will ever make. It's important, then, that you make the right choice. Your vehicle needs to have all the features you need and be reliable. It also must be something you can afford.Berglund Ford Inc. in Salem, VA. Come here and check out the inventory of available models. You can then bring home a high-performing car to drive in Salem, VA.
At Berglund Ford Salem, you can stop by the showroom anytime during business hours or call the dealership before you come down. You can also browse the inventory online to give you a good idea of what is available. 
It's essential that you understand what makes a CPO vehicle the right choice. It has benefits that a regular used car won't have. First, you can have peace of mind knowing that the vehicle has passed a comprehensive inspection. A certified, trained mechanic will have an in-depth look at all parts of the vehicle, including the engine, transmission, suspension, heating and cooling, brakes, and body. The inspection will certify that the interior is in good shape and that all features are functioning properly. 
There are benefits to owning and driving older vehicles. Not only will you spend less on the purchase, but a used car holds its resale value better. Of course, there are possible drawbacks to buying a used car. The good news is that CPO Ford cars at Berglund Ford Inc. go through rigorous inspections and adhere to certain guidelines. When you purchase a CPO Ford, you know that you are getting a quality vehicle that will suit your needs for many miles ahead. 
The Ford CPO program has two levels of vehicles: Gold Certified and Blue Certified. To be a Gold-Certified vehicle, it must have less than 80,000 miles and be no more than six years old. It also must have passed a 172-point inspection. Blue-Certified vehicles have less than 120,000 miles and are up to 10 years old. These CPO Ford SUVs, cars, and trucks have passed a 139-point inspection.  
Find Your Next Certified Pre-owned Vehicle at Berglund Ford Inc.
The CPO Ford program should be appealing and attractive as you start shopping for a vehicle. There is no reason to wait any longer to buy a car in Salem, VA. Your first stop should be to come by the showroom at Berglund Ford Inc. The team will help you with any questions or concerns you have. You can then have the ideal vehicle to meet your everyday needs. You will enjoy choosing from our wide range of certified pre-owned vehicles.